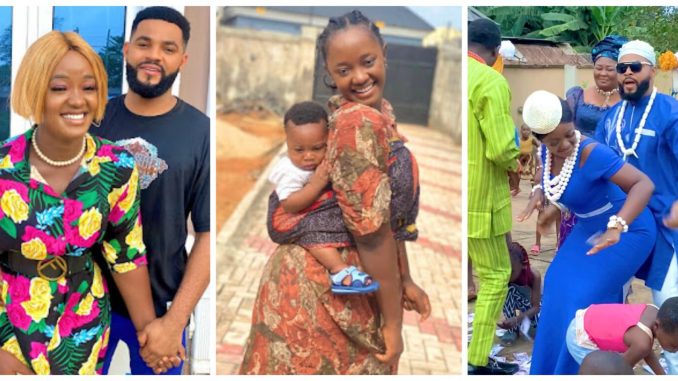 Nigerian actress, Luchy Donalds is one of the hardworking young ladies in the Nigerian movie industry. In this article, I will be sharing 6 biography facts about the beautiful actress.
1. Age
Luchy Donalds was born on May 28, 1991, and she is currently 29 years old.
2. State Of Origin
The beautiful Nollywood actress hails from Imo state. She was born and raised in Emii in Owerri North local government area of Imo State. No wonder, Imo state is popularly known as one of the states that produce beautiful ladies in Nigeria.
3. Family
Luchy Donald is from a family of 3 children, and she is the older daughter of the family. She is from a Christian family and this reflects so much on how she coordinates herself in the industry.
4. Education
Luchy Donalds is a well-educated lady. She has a bachelor's degree in Microbiology from Tansian University. Although she spent one year at Madonna University before she transferred to Tansian University where she completed her study.
5. Career
Luchy Donalds started her career in the Nigerian movie industry also known as Nollywood in 2006. "The Investigator" was her first movie. However, it was her role in a movie titled "Osinachi My Wife" that brought her to the limelight, and she has been able to maintain her fame ever since. Luchy Donalds has a huge fan base of about 1.2 million followers on Instagram.
Luchy Donalds is an award-winning actress that has won many awards for her name.
6. Relationship
Luchy Donalds is not married, she is currently single. Although though she has been rumoured to be in a relationship with some actors, she had good chemistry within movies like Mike Godson and Flash Boy.
This actress is beautiful naturally. She has a nice shape without surgery and how she has been able to maintain her natural skin colour enhanced her beauty even more.
I hope you enjoyed reading about this beautiful and hardworking lady.